Welcome to the official ct.js docs!
Learn ct.js, complete tutorials, and contribute to ct.js documentation
Complete tutorials
The best way to learn is by making, and you can create real games with our step-by-step tutorials:
Learn the core library
See additional methods and properties of copies, camera, rooms, and procedurally create tilemaps, backgrounds, and new copies.
Go to ct.js docs →
Get the cheatsheet
Download the cheatsheet →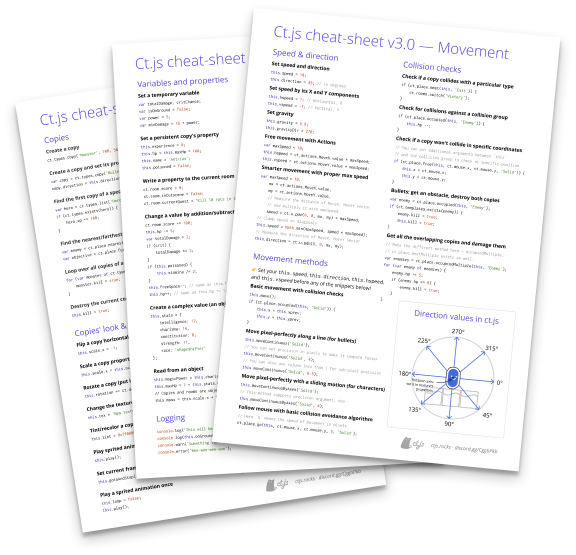 Join the community
Join our Discord server to meet other game developers, receive help, aid others, and share your creations. Alternatively, you can also post on our forum.
Discord Server →
Forum →
Contribute
Set up a dev environment to run a local docs server and use simple Markdown syntax to write new tutorials and send fixes.
You can also edit docs on Github — look for "Propose edits" links at the bottom of each page!
Visit the repo →